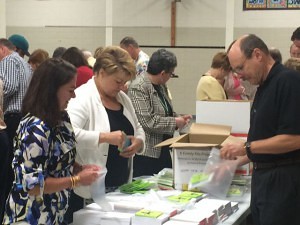 CLUB SERVICE DIRECTOR: Edy Larson
Focus on strengthening fellowship and ensuring the effective functioning of the club through strong relationships and an active membership development plan.
Club Administration
PURPOSE: Coordinates the logistics of club and special (ie Club Retreat, monthly Club Board Meetings) meetings regarding facility setup, food service, and AV equipment support for program speakers.  Includes coordinating with Public Image  and Program Chair for website listings of speakers; managing the centralized calendar; notification to members regarding any location changes; updating the job descriptions for the Duty Roster and club committees; working with college staff to secure rooms, AV equipment and meals as appropriate.
CONTACT: Edy Larson
(425) 697-8198
edyl@fsbwa.com
TIME COMMITMENT:  Can be weekly (Asst. Sgt at Arms, Duty Roster, meals, Raffle, rooms, Speakers) or as needed (Care Committee)
Membership
PURPOSE: Activities include, but are not limited to recruiting and retaining new, quality members for the club; nurturing fellow Rotarians is key to this and includes Fellowship events; and the coordination of Orientation and Classification Talks as well as red to blue badge motivation.
CONTACT: Paul Richards
pr.a.llc@gmail.com
TIME COMMITMENT: Varies depending on activity and level of involvement—Looking for "people-persons" and those who are detail-oriented and those who would like to provide mentorship and motivation to new members.  Accepting new ideas and new members!
Public Image
PURPOSE: To maintain the club's website; produce a club bulletin and press releases as well as the club's record archives.
CONTACT: Steve Johann
steve@stevejohann.com
TIME COMMITMENT: Varies depending upon task but could be weekly, on-going.