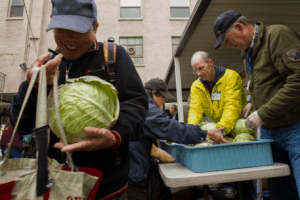 COMMUNITY SERVICE DIRECTOR: Inae Piercy
Working to improve the lives in our immediate community and to serve the public interest through club sponsored projects and activities.  Community Service is an opportunity for every Rotarian to exemplify, "Service above Self."
Community Service
PURPOSE: Brings current and new ideas for community service projects to the club with the goal of making a difference in our local community including projects such as Warm Coats,  Rotary First Harvest, quarterly in service projects.  Community grant requests. 
CONTACT: Inae Piercy
(425) – 220 – 1277
inae.piercy@gmail.com
TIME COMMITMENT:  Varies depending upon project, some of which are limited to one day.
Santa Breakfast:  Chair: Gunnvor Tveidt
Valentine's Day Program:  Chair: Gunnvor Tveidt
Wounded Veterans:  Chair : Kirk Greiner
PURPOSE:  To provide support to returning wounded veterans who live in the Snohomish County area.  Activities may include a mentoring program.  Also funding has been provided through this committee to support for the training of therapy dogs.
CONTACT:  Kirk Greiner
(425) 640-3048
kirk.greiner@gmail.com
TIME COMMITMENT:  Varies by activity; mentorship training will be required
Operations Warm         Chair: Casey Auve and mother
Rotary First Harvest     Chair: Ken Peirce