Date: October 18, 2018
Time: 12:00 pm
to
1:30 pm
Club Meeting Gateway Hall 352
6600 196th Street SW
Lynnwood, WA 98036
Program: Candidate Forum
This week's program is presented by the Associated Students Edmonds Community College.
Hear from the following candidates running for State Legislative positions:
Legislative District 21: Mario Lotmore, Representative Strom Peterson, Petra Bigea
Legislative District 32: Jesse Salomon, Lauren Davis, Representative Cindy Ryu
Each candidate will join us for lunch and then have time to share on their priorities and goals for their legislative district. Please see below candidate statements from the official 2018 Voter's Guide.
Legislative District 21
Mario Lotmore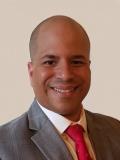 Statement: You deserve a leader in touch with your needs. We are facing an opioid epidemic, a housing affordability issue and the lack of living wage jobs. I have managed and lead teams that saved and created hundreds of union and nonunion jobs. I will value both your livelihood and money.
Let's partner with local businesses establishing Vocational Centers of Excellence that will provide the workforce to a future Technology Corridor – it's time we take STEM to the next level! Increasing multifamily housing will naturally lower rental prices (supply and demand). To contain the opioid epidemic, we must expand our approach on preventative methods prior to dependency (family, social interaction, and purpose). No injection sites!
The current Senator: voted "no" four times on $1 billion in property tax relief; he refused to give us relief on dishonest car tab valuations and voted to keep his files secret. To put it plainly, he's ignored our community and has put special interests first.
I will be honored to represent you and unlock the full potential of our growing community! Endorsed: Snohomish County Councilmembers Sam Low and Nate Nehring, Mukilteo Councilmember Anna Rohrbough, former Alderwood Water District Commissioner Mike Dixon, many more!
Representative Strom Peterson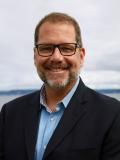 Statement: It's an honor to serve as your Representative and advocate for our local values. In Olympia, I fought for investments in local projects strengthening our communities, passed the nation's first drug take-back program and other measures tackling our opioid crisis, and developed a Hunger-Free Students' Bill of Rights ensuring every student is ready to learn.
I worked across the aisle to fully fund education, protect our environment, and strengthen our economy, but there is more work to do. Endorsements: Senators Murray and Cantwell, Firefighters, Nurses, Conservation Voters, Planned Parenthood Votes, Alliance for Gun Responsibility, Democrats, and more!
Petra Bigea
Statement: Government's burdensome taxation and intrusive policies have hurt Washingtonians. As an immigrant who witnessed over regulation, I know how government can take away personal freedoms – I am committed to protecting your rights. I will stand against over-taxation which drives people into poverty. Improved work benefit programs are needed to help educate/train lower income communities. I will work for safe neighborhoods; bring viable solutions addressing the opioid crisis, and demand fiscal accountability on how your hard-earned money is spent. Endorsed by Former 21st Senator Gary Nelson, County Councilmen Nate Nehring and Sam Low. Vote Petra For Representative!
Legislative District 32
Jesse Salomon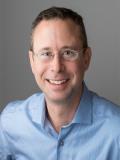 Statement: Maralyn Chase was appointed to the legislature in 2002 during George W. Bush's first year as president. Since then traffic has gridlocked, property taxes have exploded, and the legislature has been in turmoil. It's time for change!
Unlike other politicians, I'm personally going door to door in every neighborhood of our district. I've visited over 10,000 homes and I hear your concerns loud and clear! High property taxes threaten to push people out of their homes. I'll work to reduce property taxes, increase senior exemptions and make housing more affordable. As a child welfare prosecutor and public defender, I've seen what happens when we fail to invest in kids. I'll prioritize high quality early education, reducing gun violence, and fighting climate change!
Democracy doesn't work without openness and transparency. As an elected councilmember, my records have been public from day one. Unfortunately, Maralyn Chase voted this year to keep the Legislature's records secret.
Endorsements: Our district's Democratic State Representative Ruth Kagi; King County Young Democrats; Lynnwood Mayor Nicola Smith; Shoreline Mayor Will Hall; three former Shoreline mayors; many unions; and many of your neighbors. But your endorsement matters most. I hope I have earned your vote! Thank you.
Lauren Davis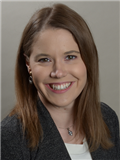 Statement: After nearly losing my best friend to addiction, I championed "Ricky's Law," one of the largest investments in addiction treatment in state history. I'm ready to tackle Washington's opioid, mental health, and housing crises. As a former Head Start preschool teacher, I'll work to strengthen our schools, while supporting our children, teachers, and parents. Gun violence prevention and curbing domestic violence are also top priorities.
Endorsements: Our Representatives Ruth Kagi and Cindy Ryu, Governor Gregoire, labor organizations, Washington Alliance for Gun Responsibility, and 24 current and former Democratic legislators and local elected officials from Shoreline, Lynnwood, Edmonds, and Seattle
Representative Cindy Ryu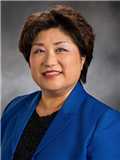 Statement: My priorities are to fully fund education, ensure safety of our communities, and protect our privacy, the environment, and consumers from predatory lenders. I will work to increase affordable housing units and access to homeownership, while fixing aging infrastructures. I will advocate for local businesses and jobs, and help make Washington State a better place for us to live, work, and raise our families.
Manufactured Housing Communities Legislator of Year; Washington Cities Legislative Champion; Endorsements by SEIU 775, Nurses Association, Carpenters Local 30, Aerospace Machinists 751, Washington State Labor Council, NARAL Pro-Choice; Moms Demand Action Gun Sense Candidate.