Date: October 11, 2018
Time: 12:00 pm
to
1:30 pm
Club Meeting Gateway Hall 352
6600 196th Street SW
Lynnwood, WA 98036
Program: Adam Cornell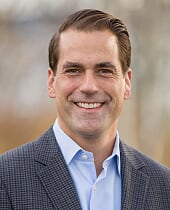 Adam Cornell has been a Snohomish County Deputy Prosecuting Attorney since 2002. He is currently supervising a team of prosecutors tasked with reviewing non-violent felony cases. Adam is also one of three prosecutors assigned to the Snohomish County Multi-Agency Response Team—the independent investigative body made up of local law enforcement officers who investigate officer involved use of force cases.
Adam has prosecuted a wide array of crimes in his 16 plus years with Snohomish County, among them violent and sexual assault crimes against children and vulnerable adults. Notably, Adam prosecuted the gunman responsible for the tragic mass shooting in Mukilteo in 2016.
Adam serves on the Board of Trustees for the Seattle Repertory Theatre, the Advisory Board of the Center for Children and Youth Justice and the boards of directors of Victim Support Services and the Edmonds Community College Foundation.
While a law student, Adam led advocacy efforts for passage of Oregon's Foster Child Scholarship Bill. Before law school, Adam was a Peace Corps volunteer in Guyana, South America where he worked with incarcerated juveniles.
For his dedication toward improving the lives of children and families, Adam was the 2015 recipient of the Norm Maleng Advocate for Youth Award given by the Center for Children and Youth Justice. The Washington State Bar Association honored Adam with the 2016 APEX Award for Public Service.
When Adam was a Senior at Woodinville High School he was named the Boys & Girls Clubs of America's National Youth of the Year. Adam was inducted into the Northshore School District Wall of Honor in 2016.
Adam's passion for public service and his advocacy for children and families stems in large measure from his childhood experiences in foster care.
Adam has a law degree from Lewis & Clark College and a Bachelor of Arts, magna cum laude and Phi Beta Kappa from Georgetown University. Adam and his wife Whitney Cornell recently celebrated their 15-year wedding anniversary. They have lived in Edmonds since 2003.