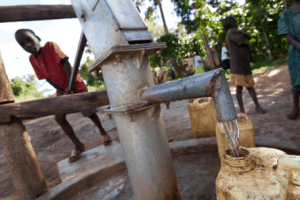 INTERNATIONAL SERVICE DIRECTOR: Janet Leister
To expand Rotary's humanitarian and world understanding  around the globe through the six areas of focus:  peace and conflict prevention/resolution; disease prevention and treatment; water and sanitation; maternal and child health; basic education and literacy economic and community development. We support this service avenue by sponsoring or volunteering on international projects, seeking partners abroad, and more.
International Service Committee (IC)
PURPOSE:  To bring forward ideas  regarding international projects and to determine which projects the Rotary Club of Lynnwood will sponsor; to write grant applications, monitor and document the projects; and to be the umbrella committee for Group Study, international guests, high school exchange and more.
CONTRCT:  Janet Leister
janetcleister@comcast.net
TIME COMMITMENT:  This committee meets regularly throughout the year to meet district and international grant deadlines which are typically in March.
RCL International Project Application:  RCL International Project Application 2018 Rev 1
Sub Committees
KIVA LOANS: Kiva is a non-profit organization with a mission to connect people through lending to alleviate poverty. Leveraging the internet and a worldwide network of microfinance institutions, Kiva lets individuals lend as little as $25 to help create opportunity around the world.Kiva works with microfinance institutions on five continents to provide loans to people without access to traditional banking systems. One hundred percent of your loan is sent to these microfinance institutions, which we call Field Partners, who administer the loans in the field.
Kiva relies on a world wide network of over 450 volunteers who work with our Field Partners, edit and translate borrower stories, and ensure the smooth operation of countless other Kiva programs.100% of every dollar you lend on Kiva goes directly towards funding loans; Kiva does not take a cut. Furthermore, Kiva does not charge interest to our Field Partners, who administer the loans.
Lynnwood Rotary Kiva Facts
Total Loans Made Since March 2012: 163
Total Loan Value of Loans Made: $16,000
Loans Repaid: $13,120
Total Outstanding Loan Value: $2,167
Portfolio Distribution
Women: 63% Men: 37%
Countries Supported
42 of 78 Available
Rotary International Foundation
PURPOSE:  This committee focuses on the RI Paul Harris Society and the RI Annual Fund.
CONTACT:  Debbie Bodal
TIME COMMITTMENT:  Limited