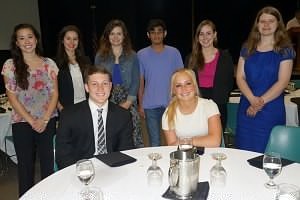 The Lynnwood Rotary Community Foundation
Grants and Scholarships
PURPOSE: Recruits, screens and recommends recipients of grants and/or scholarship funds being distributed by either the Club or the Club Foundation Boards.  Scholarships are given to ECC students.
CONTACT: Sue Venable
(425) 478-4572
TIME COMMITMENT:  The nine appointed members each service a three year term (staggered) and reports directly to the Club Board of Directors.
GRANTS:  Early Learning,  Jump Start Kindergarten
SCHOLARSHIPS:  Edmonds Community College Student Scholarships